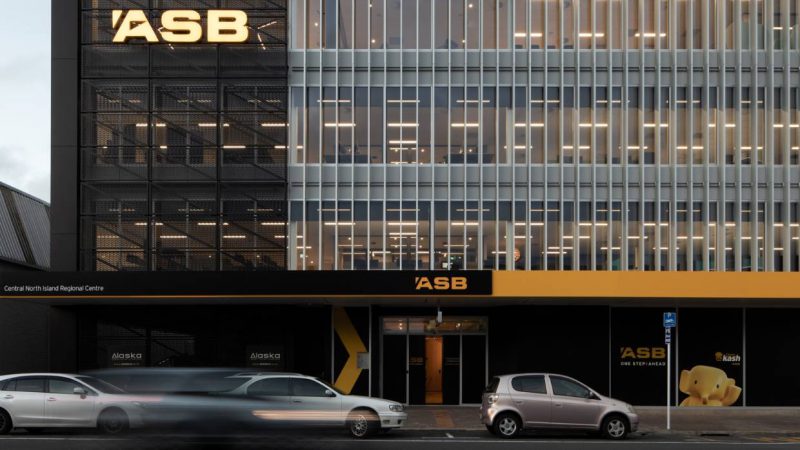 ASB Centre Hamilton NZ
When the all new 1150sqm ASB building in central Hamilton was under construction in 2018 the need for the building to perform both functionally and visually was mission critical.  The multi-storey bank was to deliver the latest digital banking services including 24-hour express banking, business banking, Smart ATMs plus video access to ASB's wider team, as well as housing the ASB central North Island Regional Centre, designed on the principals of activity-based working, similar to the ASB head office in Auckland.
The finished ASB centre provides office space and meeting rooms for more than 90 people from ASB retail, commercial, wealth and insurance and rural banking teams.   The role played by our very own Gorilla 240FC was critical to ensuring the end result stood up to both functional and visual goals particularly in the securing and sealing of the buildings key design feature, the static louvers which are such a strong visual cue within the build.
ASB celebrated the build as "an exciting new chapter for everyone at ASB, and especially for our dedicated Waikato team."  For the team at Soudal it was just another example of a great Gorilla product at work.  Gorilla 240FC a super high quality, single component MS adhesive with high strength and great initial tack.